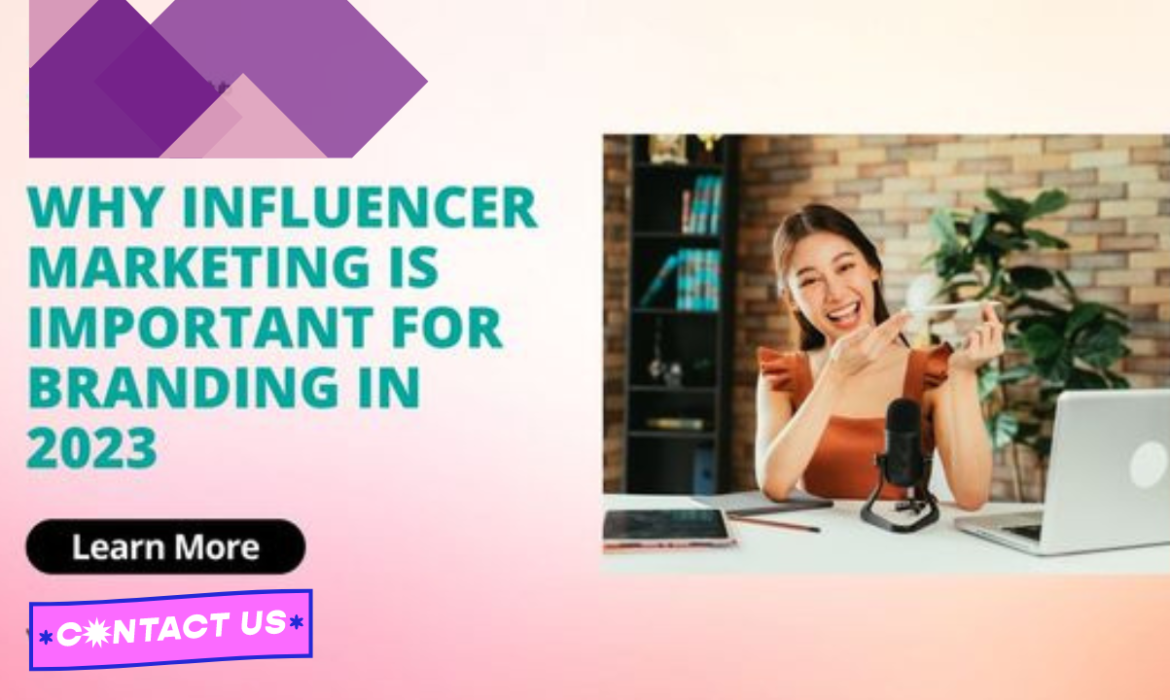 In today's fast-paced digital landscape, traditional advertising methods have taken a backseat as businesses and brands seek innovative ways to reach their target audiences. Enter influencer marketing – a dynamic strategy that has gained remarkable traction in recent years. But what exactly is the power of influencer marketing, and why has it become such a powerhouse in the world of marketing? Let's dive in and explore this captivating phenomenon.
Influencer Marketing
At its core, influencer marketing is a strategic you should know collaboration between brands and individuals who have established credibility, trust, and a substantial following within a specific niche. These individuals, known as influencers, have the ability to sway the opinions, behaviors, and purchasing decisions of their followers due to the authentic and relatable content they create. Influencer marketing leverages this influence to promote products, services, or ideas to a highly engaged audience
The Mechanics of Influencer Marketing
Influencer marketing operates on the principle that people are more likely to trust recommendations from those they perceive as peers rather than from traditional advertisements. Brands identify influencers whose values align with their own and whose audience matches their target demographic. These influencers then create content that seamlessly integrates the brand's message, product, or service into their own authentic narrative.
The content can take various forms, including Instagram posts, YouTube videos, blog articles, podcast mentions, and more. It is this genuine and organic integration that sets influencer marketing apart from traditional advertising, making it feel less intrusive and more relatable.
Types of Influencers
Influencers come in various sizes and niches, which allows brands to tailor their approach according to their goals and target audience. Here are a few common types of influencers:
Mega-Influencers: These are celebrities or well-known figures with a massive following. While they can reach a broad audience, their engagement might be lower due to their diverse fan base.

Macro-Influencers: These influencers have a substantial following, often in the hundreds of thousands or even millions. They typically focus on specific niches and can yield high engagement rates.

Micro-Influencers: With a smaller but highly engaged following, micro-influencers specialize in niche topics. They tend to have a more personal connection with their audience, making their recommendations highly influential.

Nano-Influencers: These individuals have a modest following, often within their immediate social circles. They're known for their authenticity and personal connections, making their recommendations particularly impactful.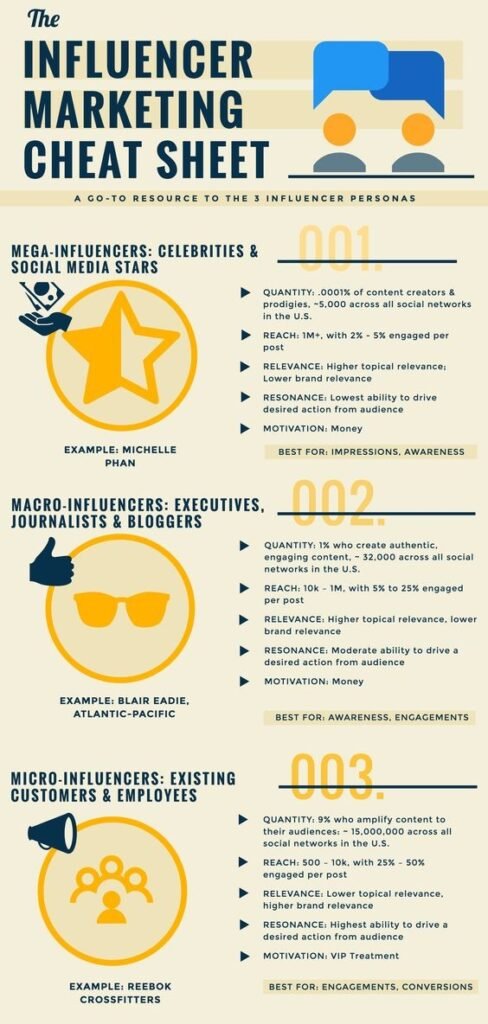 The Advantages of Influencer Marketing
Credibility and Trust: Influencers have already established trust with their followers, making their endorsements feel more genuine and less like traditional advertising.

Niche Targeting: Brands can precisely target their desired audience by collaborating with influencers who have a dedicated following in a specific niche.

Content Diversity: Influencers create a wide range of content, allowing brands to experiment with different formats and engage audiences on multiple platforms.

Boosted Engagement: Influencers' engaged audiences tend to interact more with content, leading to higher engagement rates compared to traditional ads.

Authenticity: Authenticity is a cornerstone of influencer marketing. By allowing influencers creative freedom, brands maintain the genuine tone of their message.
Challenges and Considerations
While influencer marketing offers numerous benefits, there are challenges to navigate:
Finding the Right Fit: Identifying influencers whose values align with the brand's and who can effectively reach the target audience requires careful research.

Disclosure and Transparency: Ethical practices demand that influencers clearly disclose their partnerships, maintaining transparency with their audience.

Measuring ROI: Measuring the impact of influencer campaigns can be complex, but tracking engagement, reach, and conversion rates helps evaluate their effectiveness.
In Conclusion
Influencer marketing is a dynamic and effective strategy that harnesses the power of authentic connections and social influence. By collaborating with individuals who have already established trust within their communities, brands can create more meaningful and impactful connections with their target audiences. As the digital landscape continues to evolve, influencer marketing stands as a testament to the changing dynamics of how we engage with brands and make purchasing decisions.