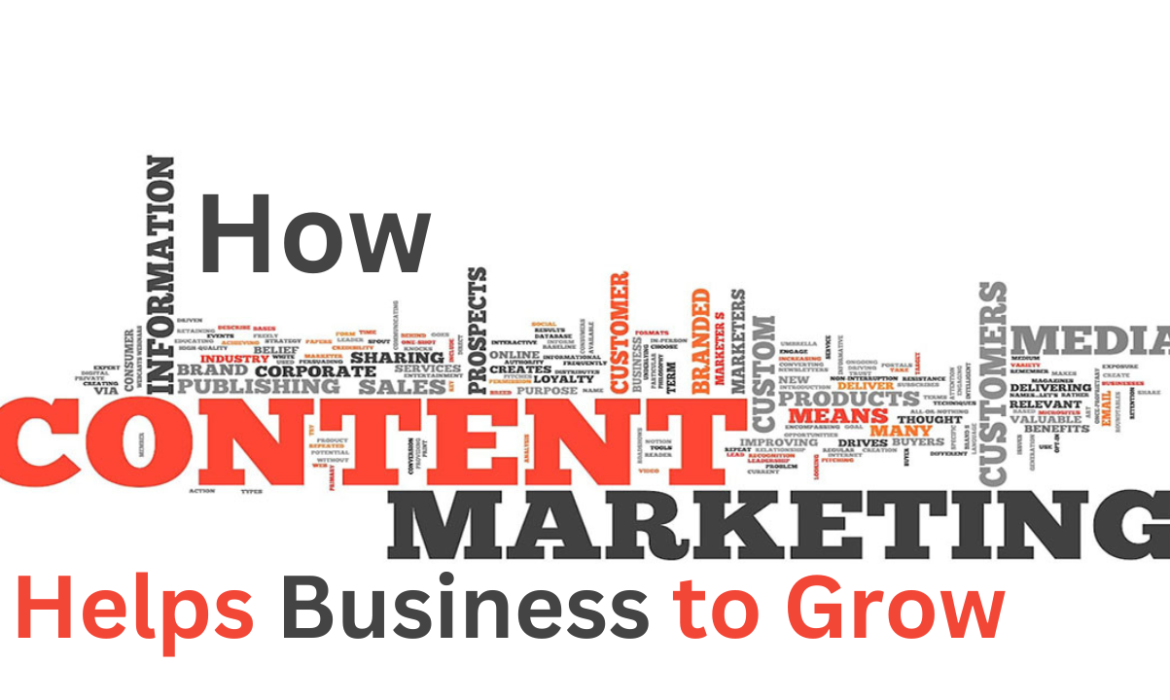 Introduction:
In today's digital era, where consumers are constantly bombarded with advertisements and promotions, businesses need to find innovative ways to cut through the noise and capture the attention of their target audience. This is where content marketing comes into play. How Content marketing helps business to grow has emerged as a powerful strategy that not only helps businesses engage their customers but also drives brand awareness, generates leads, and ultimately boosts business growth. In this blog post, we will explore the significance of content marketing and how it can propel your business to new heights.
Building Trust and Credibility:
Content marketing revolves around creating and sharing valuable, relevant, and consistent content to attract and retain a clearly defined audience. By providing high-quality content that addresses the pain points and interests of your target audience, you can position your business as a trusted authority in your industry. When consumers perceive you as an expert and resourceful source of information, it builds trust and credibility, making them more likely to choose your products or services over your competitors'.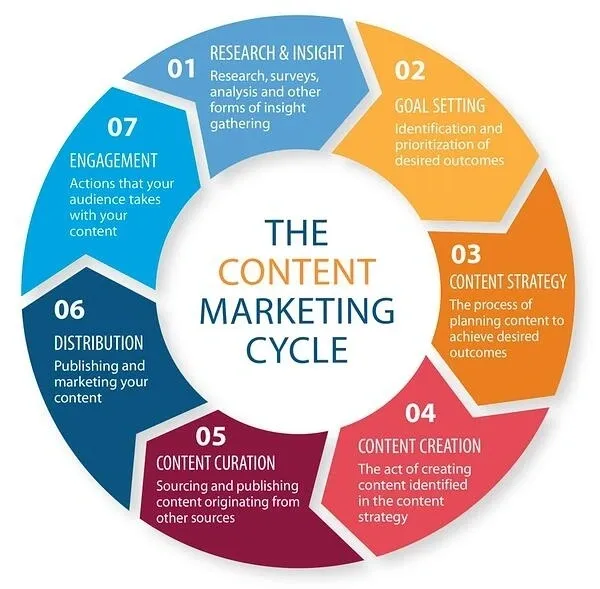 Enhancing Brand Awareness:
Creating compelling content allows you to expand your brand's reach and increase awareness among your target audience. By optimizing your content for search engines and leveraging social media platforms, you can amplify your brand's visibility and attract a wider audience. Consistently producing and sharing valuable content also encourages social sharing, which further extends your brand's reach and introduces it to new potential customers
Do you want to grow your business contact us https://360digitalbusiness.com/ 
Driving Organic Traffic and SEO:
Content marketing plays a pivotal role in driving organic traffic to your website. When you create content that aligns with the interests and needs of your target audience, it becomes more discoverable through search engines. By incorporating relevant keywords, optimizing meta tags, and providing valuable information, your content can rank higher in search engine result pages, driving more organic traffic to your website. As organic traffic increases, so does the potential for lead generation and conversion.
Lead Generation and Nurturing:
Effective content marketing helps your business to grow attract and capture leads by offering valuable resources such as e-books, whitepapers, webinars, or exclusive content gated behind email sign-ups. By implementing lead capture forms or call-to-actions within your content, you can convert website visitors into leads. Once you have acquired leads, you can nurture them through targeted content, such as personalized email campaigns or drip sequences, to guide them through the buyer's journey and eventually convert them into customers.
Fostering Customer Engagement and Loyalty:
Content marketing is not only about acquiring new customers; it's also about engaging and retaining existing ones. By consistently delivering valuable and relevant content, you can foster customer engagement, keeping your brand top of mind. Engaging content such as blog posts, videos, podcasts, or interactive social media campaigns encourages customers to interact with your brand, share their experiences, and become brand advocates. Loyal customers are more likely to make repeat purchases, refer your business to others, and contribute to your overall business growth.
Cost-Effective and Measurable:
Compared to traditional marketing methods, content marketing is often more cost-effective. With the right content strategy, you can reach a larger audience at a fraction of the cost of traditional advertising. Additionally, content marketing is highly measurable. By analyzing metrics such as website traffic, time on page, social media engagement, and conversion rates, you can gain valuable insights into the effectiveness of your content marketing efforts. These insights enable you to refine your strategy and optimize your content to achieve better results over time.
Conclusion:
In today's digital landscape, content marketing has become an indispensable tool for businesses looking to stand out, engage their audience, and drive business growth. By focusing on creating valuable content that addresses the needs of your target audience, you can build trust, enhance brand awareness, drive organic traffic, generate leads, foster customer engagement, and boost customer loyalty. Embrace the power of content marketing and unlock the potential for your business to reach new heights in the ever-evolving digital world.
If you required Digital Marketing Services for your business please contact https://ostacademy.com/